Bright and early after the Blackfoot fair and Bop-a-Dip in Butte, it was off to Billings the next day for racing at scenic Yellowstone Downs. Big crowd. Note the lack of tornado damage to the grandstand. It tore the roof off the indoor pavilion just behind.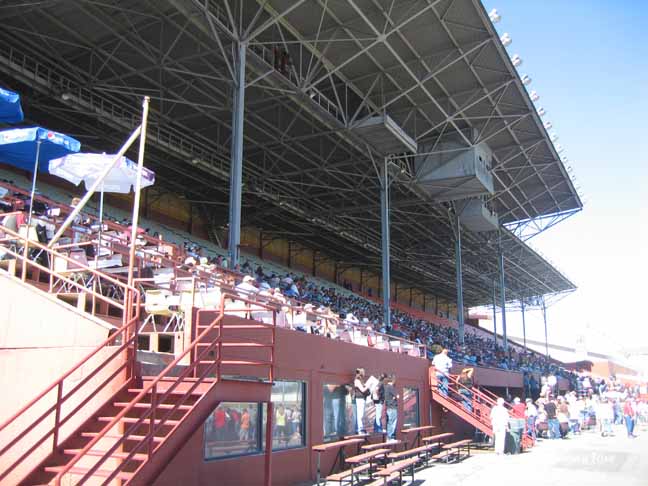 And DOWN the stretch they come!
Somewhat larger pools here in Billings. A guy could almost chance a $5 bet.
This is one thing I really like about these small meets - When a horse wins, EVERYONE wins. All the family, friends, neighbors, co-workers, everyone. None of those sad, gloomy little scenes like so many TV tracks where it's just a groom, the trainer or his assistant, and maybe the vet's wife or some other assorted hanger-on, while the absentee owner(s) maybe watches by Internet.