Yakima Meadows is a track I never got to visit when it was running, but I thought maybe I should stop by anyhow to see what was what, as long as I happened to be driving by there anyhow. So I did. The grandstands are still there, but they've let the track go to hell, and created a new short track car or motorcycle or something thing in front of the stands now.
Then stopped in at Emerald Downs for some drizzly Labor Day racing action, after the worst traffic jam in the middle of nowhere you have ever seen, out on I-90. Boy has this place gotten pricey! $7 "preferred" parking, $7 admission, some pretty hefty fee I don't recall for microbrews, and $7.50 for a carved sammich. It was a good sammich, though, piled high with meaty goodness. A value play.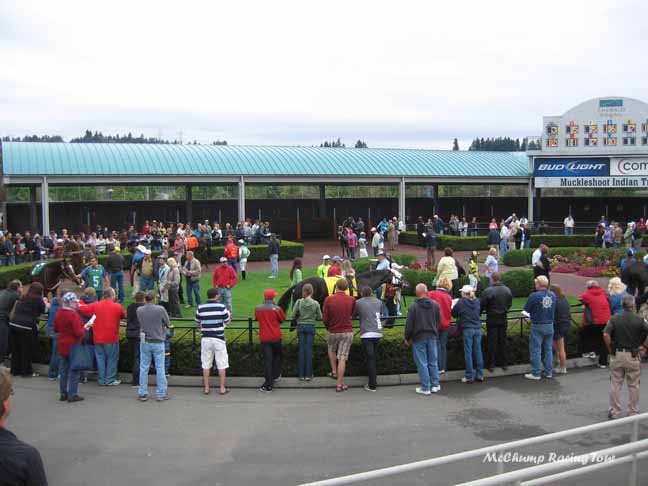 The amazing thing about Emerald is that it is just as clean and spiffy today as the first time I visited. Like Mr. D and AP, Mr. Crockett sure makes the place a labor of love, including an excellent Washington Horse Racing Hall of Fame, and a groovy spare parts horse statue.