As long as I had been in Portland anyhow to stop by Portland Meadows, I thought I should stop by the ocean, too. So I did, just outside Tillamook.
This interesting 4" slug reminded me of someone I know from the Internet, so I took a picture.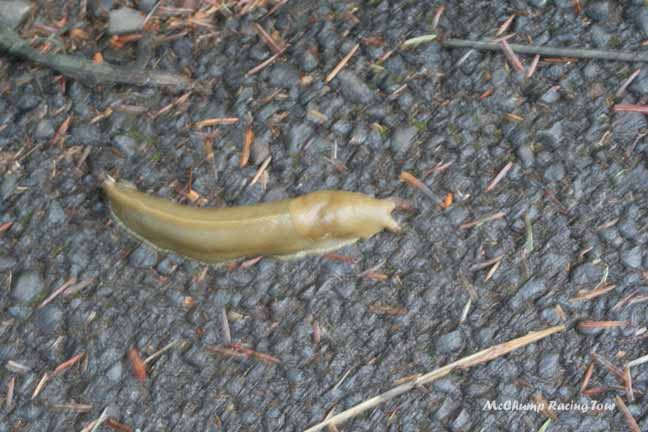 A few hours later, and 6,000 feet higher, the Timberline Lodge on the side of Mt. Hood, aka "The Overlook Hotel" in a certain classic movie.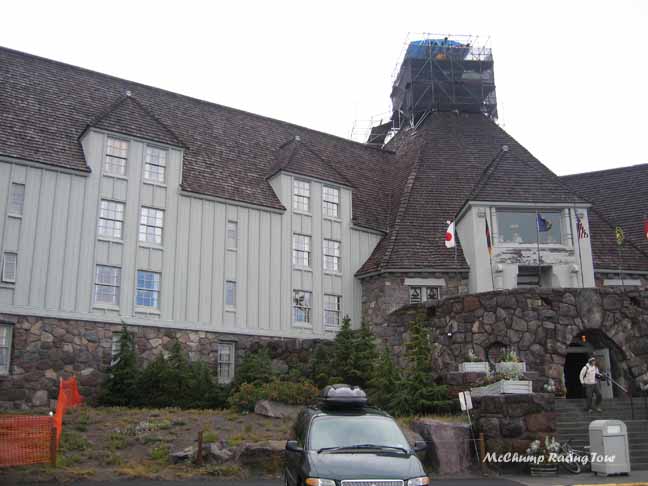 And then, just a few hours east of Bend, home of the weirdest radio stations in America plus an overpriced High Desert Museum ... Burns, and the fabled Harney County Fair race meet. You would never suspect it from the modest facilities, though.
Oh, wait! Are those SECRETARIAT'S colors?
Legendary regional jock Joe Crispin.
A somewhat modest crowd.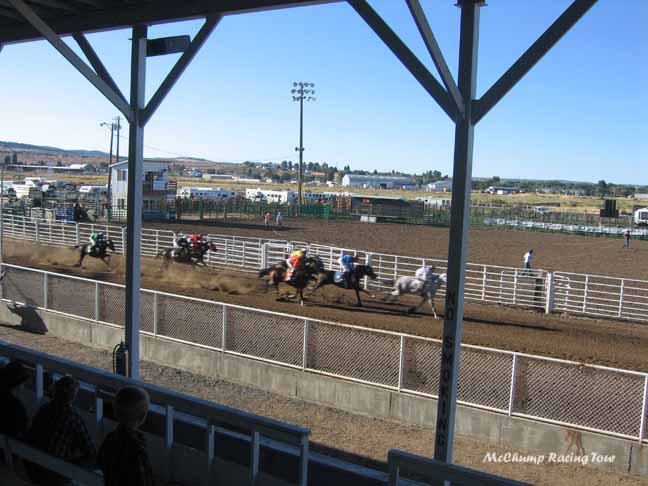 Smokey the Bear was there, too. This picture doesn't show it so well, but Smokey's pants were hangin' pretty low in the back. Damn that Smokey! "Pants on the Ground" was running through my head all the rest of the evening.