Had to be on the road mighty early to make it from Burns, OR, to Blackfoot, ID, by ~ post time. Fog in the sunrise ... and this was an hour into the trip
Kind of an unassuming grandstand, but bigger than it looks.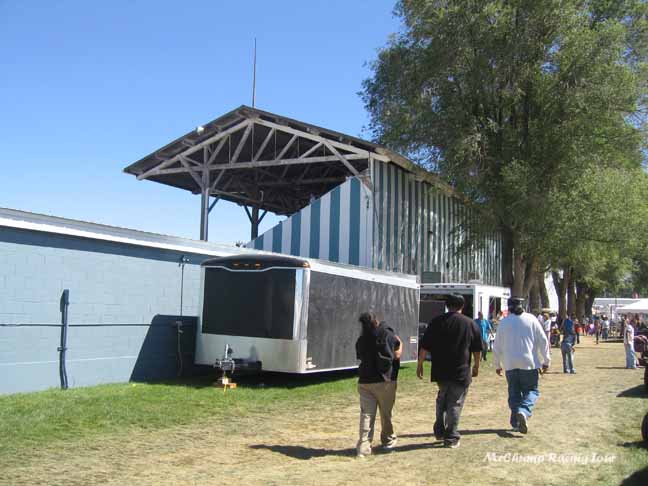 No frills paddock, out under the tote, off the side of the rodeo arena.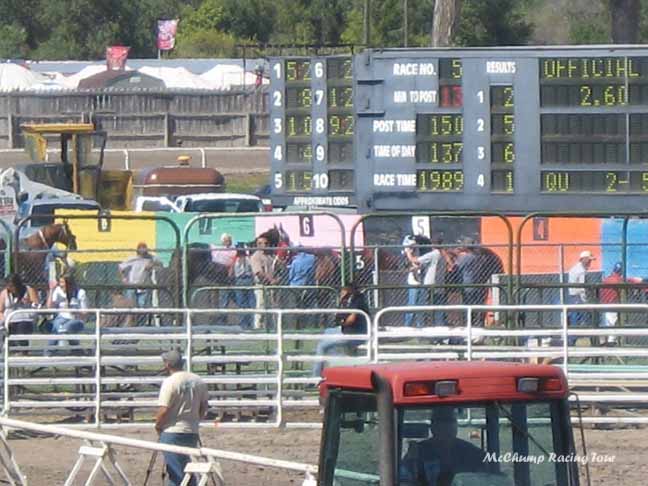 Can't really tell by these outside bleachers, but the main stands were packed. So was the apron, and the side patio with the wagering windows and beer garden.
Modest pools.
Indian relay racing in between parimutuels! Supposedly Blackfoot is the regional HQ of relay racing, with the biggest prizes and whatnot. There sure were a lot of fans who turned out just for this.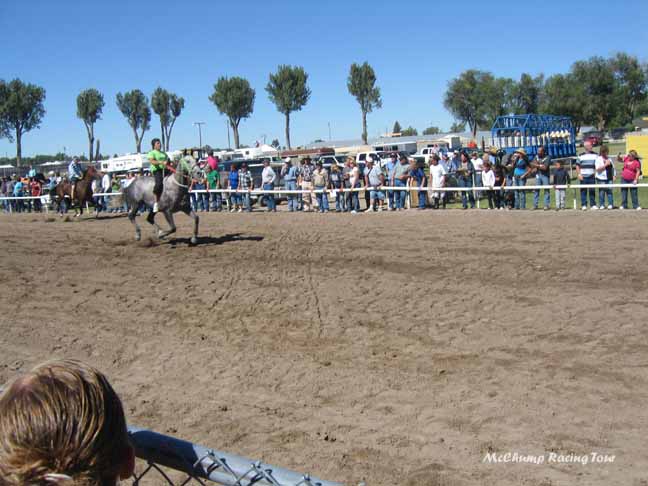 View from the backside, over by the large farm machinery display. This track had a tunnel under it, just like Oaklawn!
It was a damn fine fair, too, a pretty big one with all the standard rides plus some you don't see at just every fair. Lots of good stick food, too. But best of all, it had Frog Bog! Well, a facsimile thereof, anyhow. Finally!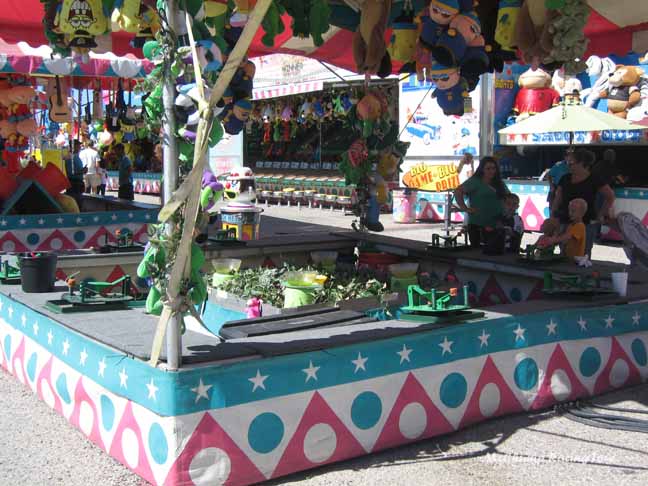 Additional attraction: Giant Elvis in Lilliputia.
That evergreen favorite attraction of fairs nearly everywhere, dogs jumping in water. At this fair, you could bring your own dog and compete for the longest jump. Not sure what you could win.
An exciting evening with the famous Bop-a-Dip in Butte, MT. This was the 60's set. Groovy.