No visit to a racetrack in Nevada could possibly take place without a visit to Las Vegas, could it? I mean, if McChump #2 is involved. So this visit did.
Fabulous Vegas digs to start this outing. $28/night.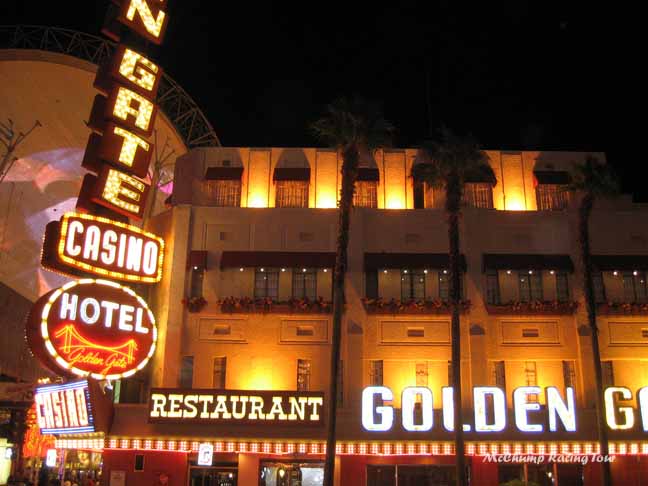 And here's what made them fabulous: Dancing girls! Outside and in. Okay, I admit it: McChump #2 picked this place out.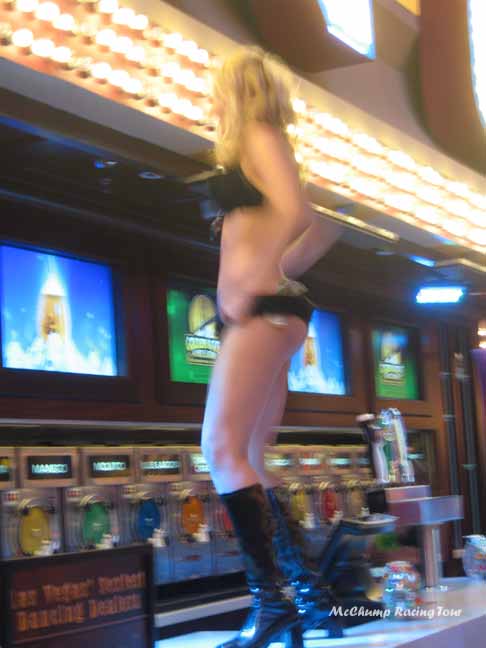 After a day and two nights, and entirely too much fun in Vegas, including an afternoon at the Orleans simuls where I was truly the King!, Ely was thousands of feet higher and 15 degrees cooler.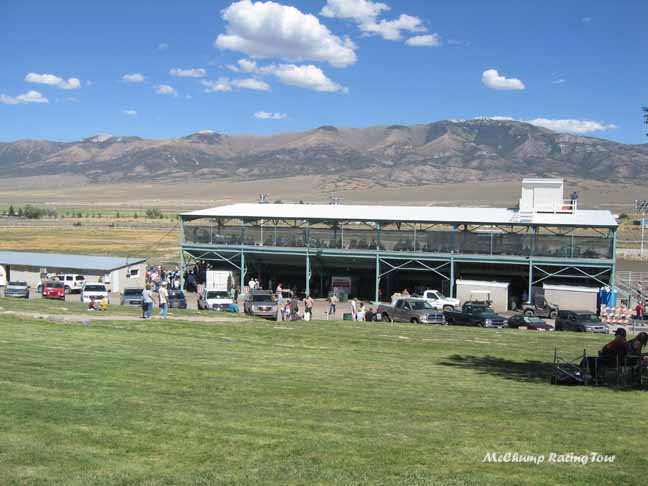 Mandatory horseback colors presentation.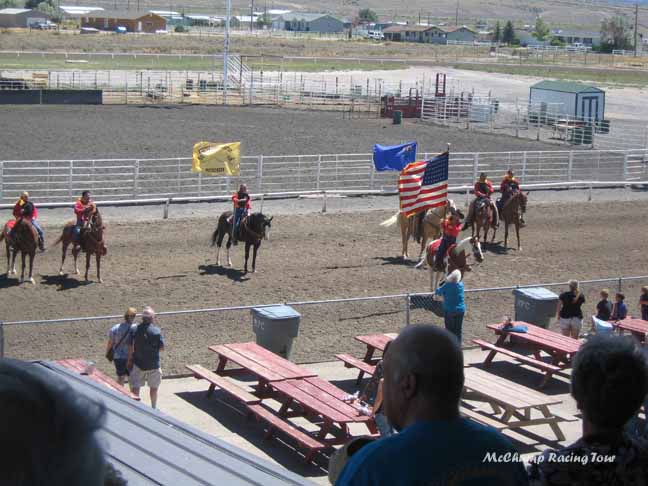 A full feature paddock.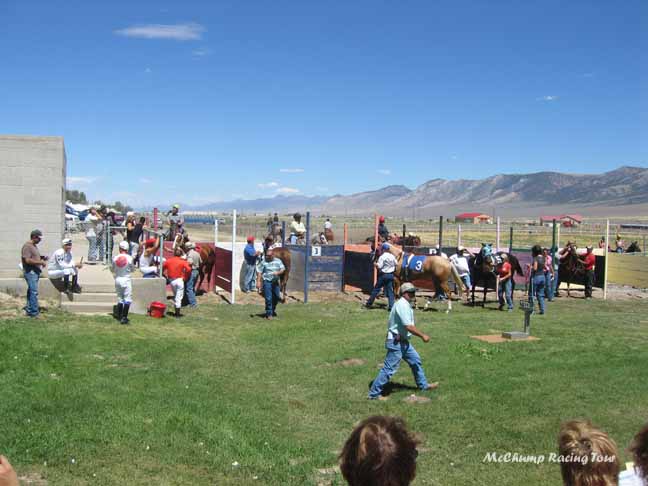 The nearly packed stands.
Betting was packed early on. Not so much later. And tragically, I was not the King! at Ely. McChump #2 did all right, though.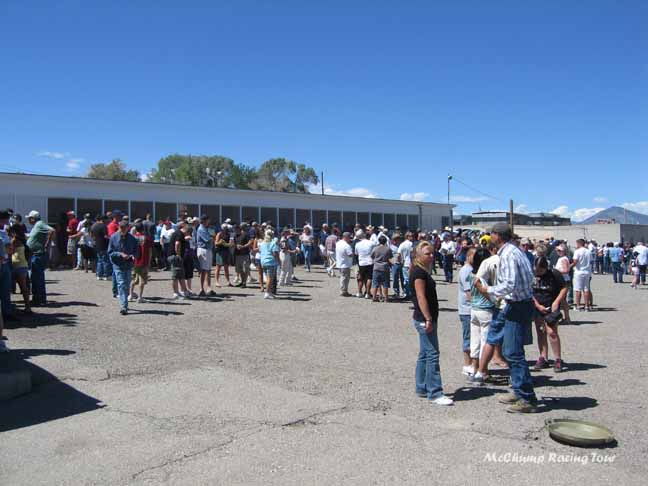 Fabulous Ely digs - the historic and interesting Hotel Nevada of Ely, Nevada. $44/night. The lady apologized they were out of the cheaper rooms. McChump #2 won money on some slot machine down in the lobby area, "Big Bonus Goody Frenzy O' Cash Winner Winner Lobster Dinner!", or some such. The coupon for a free margarita at the bar was slept through by yours truly, but reported to translate into a sorry, sweet, icky margarita by those of our party who did take advantage of this generous offer.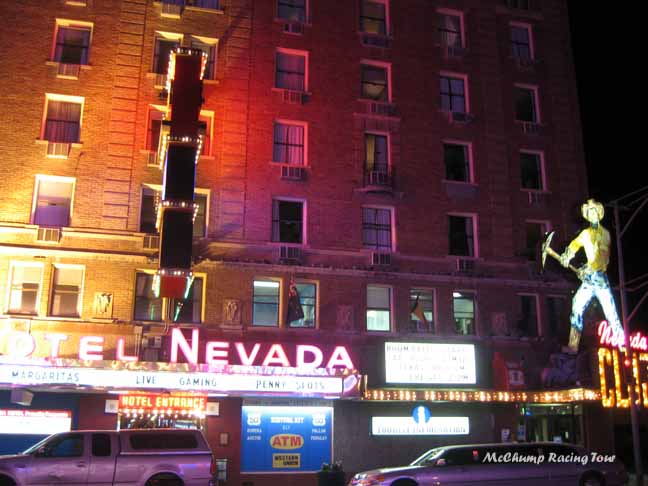 We got the "Anne Rutherford" room. Apparently a big star. Her blockbuster film "Operation Haylift" shot near Ely. I'm sure you remember that one.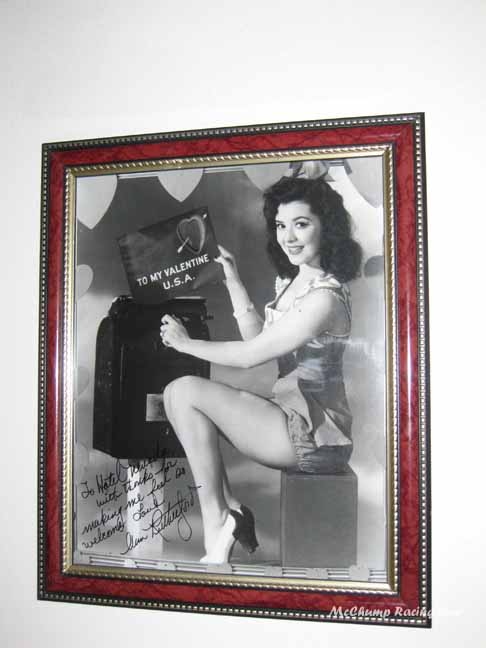 Trouble brewin' in the Hotel Nevada's downstairs table games room.