It sounded good on paper, according to AP's promotional announcement:
"Join us at Arlington Park on Pepsi Family Day on Sunday, July 22, for Fiesta in the Park, a Latino style family event in recognition of what Latino jockeys have given to horse racing. The atmosphere will be seasoned with traditional Latin American food, family entertainment and Latin American music. Enjoy performaces [sic] by Marachi Los Palmoreos, Mariachi Perla de Mexico, Ballet Folklorico Heuhuecoyotl and the William Gomez con Chace Orquestra."
On paper, and in reality. Two completely different things, it turns out.

Our hostess Pearl highlights AP's sop to the Hispanic crowd today ... we thought printing the notice about Spanish wagering terminals in English was a nice touch.

All stops were pulled out to provide tasty Hispanic treats ... as long as it was regular AP vendor Levy food services making the dough, and you wanted one of these THREE things. And oh, by the way ... tall boys of Tecate or other Mex beers ... a mere $8.50. And nope, we do NOT have lime, gringo. The usual tall squishee drink stand was transformed to a tall margarita stand. Price not even asked.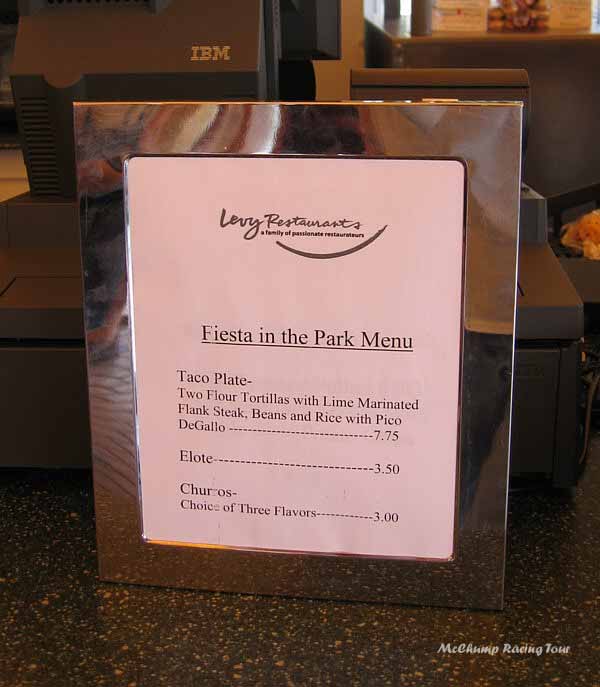 2's of stands catering to the Hispanic crowd were set up, mostly hawking things like free copies of spanish language newspapers.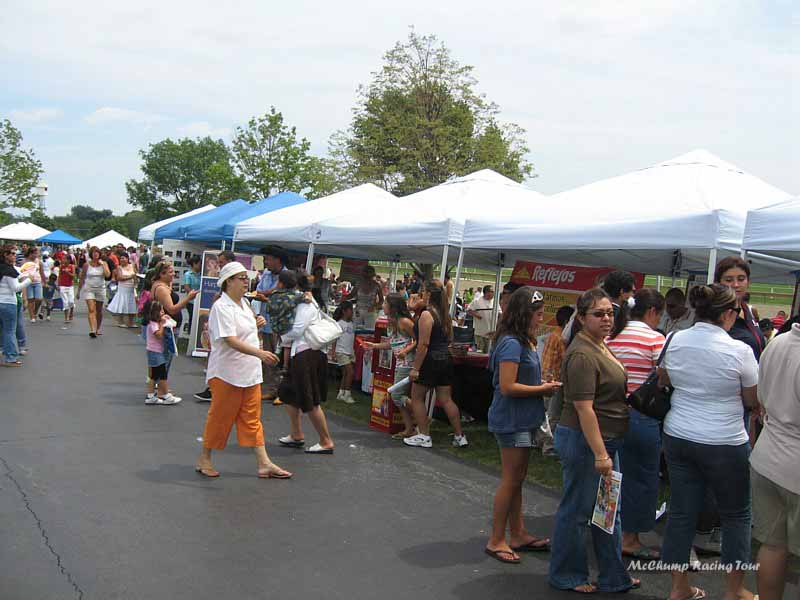 I cannot fault the entertainment on the day, the perfomers were good, though most of it seemed to be subdued and subordinated to celebrating the great glory of Arlington Park.

Aieeee!