This stupid horse we bred - he was supposed to be better. An Elusive Quality, after all. They were running and winning all over the country. But not ours. He was stupid, and headstrong, and small, and could run only a little, like 4f before he quit, and was always getting hurt, or something. Stupid horse.

Finally we decided he was never going to make it in Chicago, and sent him to Fairmount, where he disappointed in his first statebred MSW there as the favorite. Stupid horse. A 4yo professional maiden. Next up: MCL4000. I saw the pp's, and his stalwart competition, and told myself, self, if this horse is ever going to win a race, this is the night. It was time for a road trip.
Fairmount has pretty fun weekend nights. They pack them in with party specials, and it's a real sociable night there on the apron and in the clubhouse.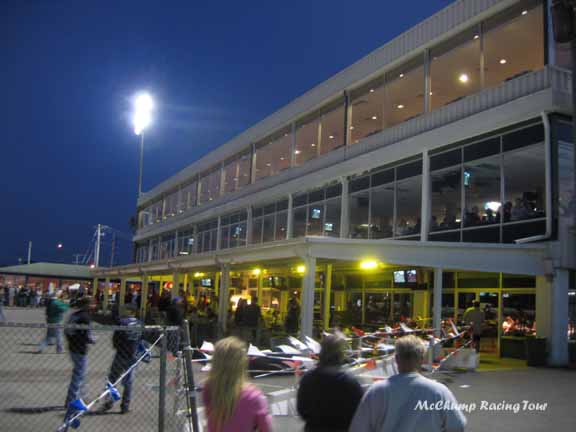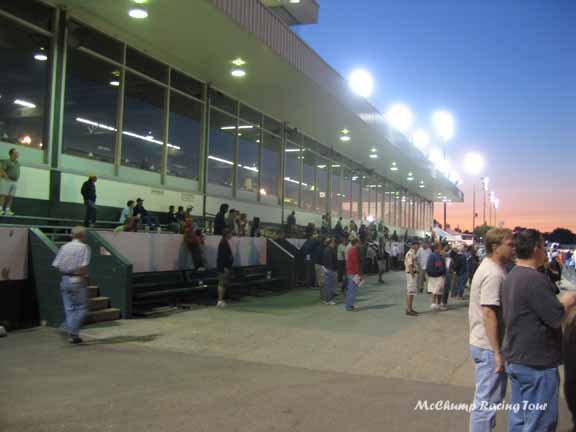 Finally it was time for our race. Here's our little champion in the paddock, not acting up too bad for a change.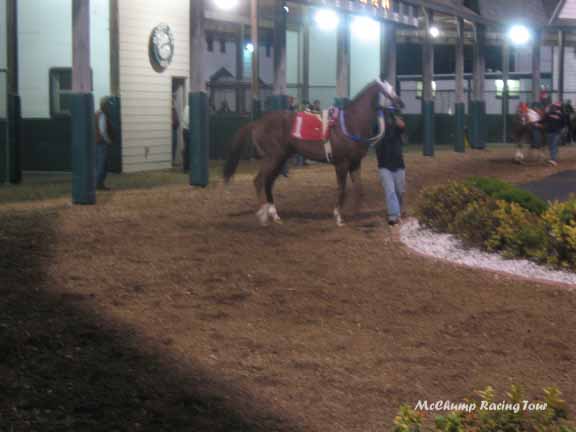 It went just like it looked on paper. Our guy battled for the lead, finally put away his rival on the turn, the lowest class rival he'd he'd ever battled, did not croak down the stretch, surprisingly, and cruised to a commanding win over his stalwart rivals. Our winner's share of the purse after all the time and expense of the past 3-1/2 years: About $2900, then minus trainer 10% and jockey 10%. What an easy game this is, isn't it? He disappointed and quit again in his final race of the meet, clm4000n2l.
But for one minute, and one race, though, he looked like a real champion. Here he is winning by a nose over his stalwart rivals. What a horse. What a ... oh, never mind.