Plan Your Vacation NOW!
SPORTSMAN'S PARK
at
Chicago
Motor
Speedway
The horsemen say "It's a kind track"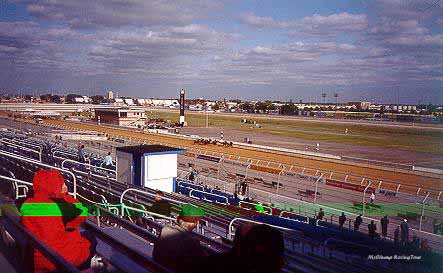 A whopping crowd turns out for the races on a brisk Chicago Spring weekend afternoon.

View from the apron: "View" being a relative term.

Okay - That apron view is much nicer.

The 2000 Illinois Derby: A GII $500,000 purse on the line.
And the fans turn out from near and far!