Not too many race meets left in Montana's future, I am afraid. Thankfully, for all of us who love racing, local trainer Janis Schoepf has labored mightily to revive racing at the Northwest Montana Fair in Kalispell the past couple years after an absence. And I really mean, labored mightily, even taking something of a personal financial bath from what I have read. Last year I missed it because I was at Ely, but not this time. And this might be the last, if she leaves Kalispell, as is rumored. Thanks much, Janis.
Not actually bad pools here.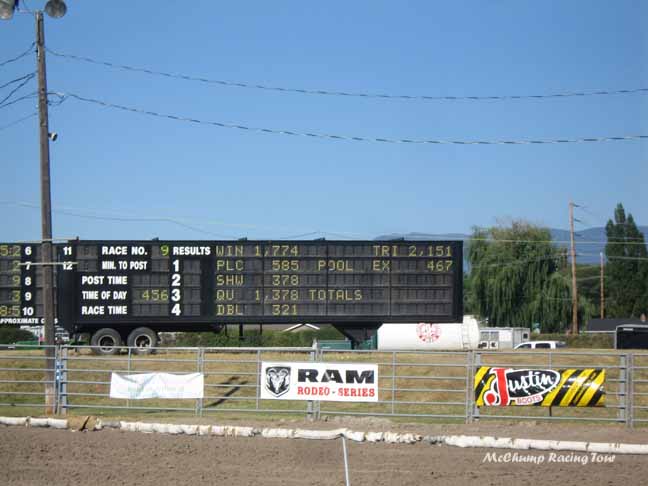 And the lines were well out the windows.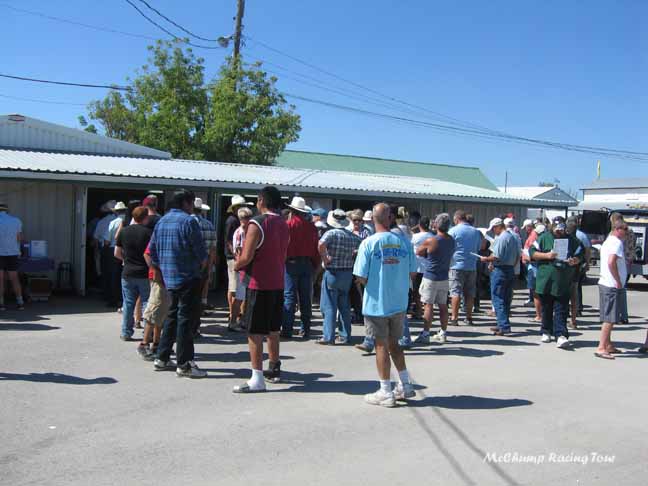 Nice crowd!

And the grooviest gate truck in the business.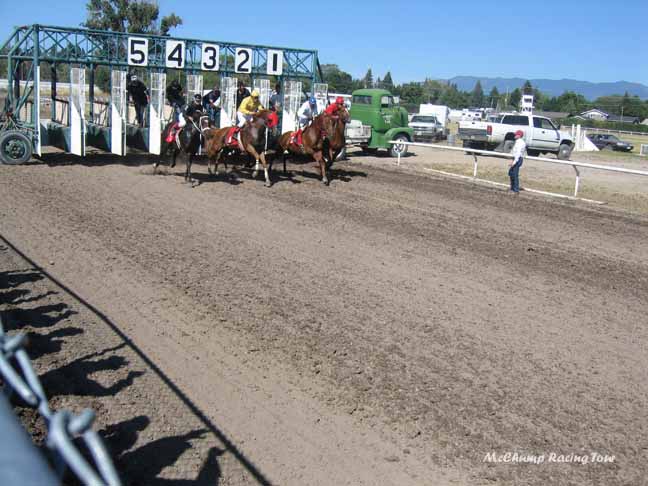 This fair had its speciality, too ... Pig Wrestling!
Pig wrestling, as it turned out, was quite a local attraction, and it was hard to get a close seat. The basic idea, it seemed, was for a medium sized pig to be released into a pit of goo, to get nice and slimy, and then a team of 4 local young people with various pig-themed team names like the Swine Crushers or some such would be unleashed into the slime pit area to chase down the gooey pig, grab it, and wrestle it over to a barrel and plop it therein. Lowest time score wins.
What entertainment.
This team of young ladies in pajamas actually did quite well.

So, when the horse racing is gone like has already happened so many places in Montana and threatens to happen here, too, will I ever again have an excuse to get out to these places and witness solid entertainment events like the pig wrestling here, or gopher wheel at the Marias Fair, or Pig-N-Ford at Tillamook, or the human cannonball at Ferndale, or any of the many great peripheral things I've seen and reported here over the years?
Nah. I won't. Not spending my tourist dollars there either.